Posted on 26 April 2021 by Jeff Fuge  |  Reading time 3 mins
When entering villages, housing estates and other areas where people live, you are often greeted by a request to 'Please drive carefully'. But with accidents, injuries and deaths on such roads rising in number, is this actually what we should be asking drivers to do?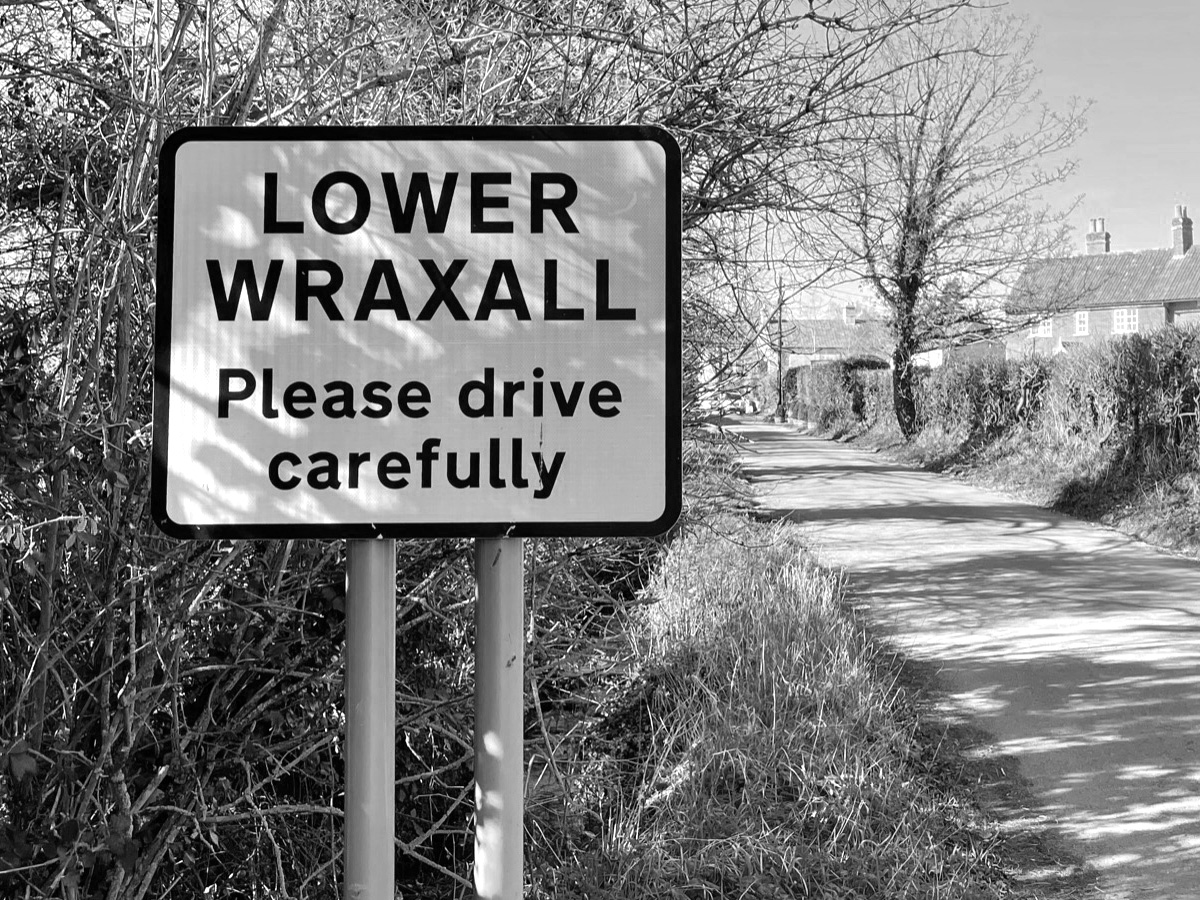 I recall a post-race interview with Formula 1 ace, Lewis Hamilton. He said how he "needed to drive carefully" to get around competitors Kimi Raikkonen and Max Verstappen.
Hamilton wanted to ensure he didn't get involved in a crash with Raikkonen or Verstappen, who each had less to lose in the title race than he did.
He finished third in the race and went on to become World Champion.
'Driving carefully' clearly paid off.
But the average speed during an F1 race is over 110mph, with a top speed of around 220mph. By 'driving carefully' Hamilton was still going at a speed that would feel insanely fast to you or me.
And that's the problem with the road sign. 'Careful' is a relative term, not an absolute one. It's not based on a standard empirical measure, but on personal perception.
And that's a problem due to the cognitive bias of overconfidence, where people frequently believe that they are smarter and more capable than they really are.
The bias applies to all areas of life, but the often-quoted stat in relation to motoring (based on a 1981 study by psychologist Ola Svensson at the University of Stockholm) is that 88% of drivers believe they are better than average.
Most people are therefore likely to believe they are driving carefully when they head through Lower Wraxall or anywhere else this common request is displayed.
But the stats – aside from the obvious one of it being impossible for most people to be above average – do not support the idea that everyone is driving with suitable care.
Increasingly safer cars, yet increasingly worrying figures
Department for Transport figures show that the numbers of cyclists and pedestrians killed and seriously injured (KSI) on Britain's roads where speed limits of up to 30mph apply is rising.
In 2015, the figure was 7,183. By 2017 this had risen to 8,284. And the 2019 data released in the autumn of 2020 shows this has climbed to 8,604.
Over the same period, new vehicle-safety technologies such as autonomous emergency braking systems have become more prevalent.
Iterations of this tech can spot pedestrians or cyclists and brake in time to avoid or reduce the severity of a collision.
Surely its increasing presence in cars should be helping reduce the KSI figures. Perhaps it is merely limiting what would otherwise be an even more shocking rise.
We need a sign for the times
A sign saying 'Please drive carefully' gives the overconfident majority the green light to carry on as they are.
'Please slow down' would feel more appropriate as it implies a need for caution. And it encourages people to reduce their speed even if they are already within the stated limit.
Reducing the speed of cars and other vehicles in the kinds of built up locations where they are welcomed by a 'Please drive carefully' sign will do more than help to reduce the KSI figures. It will also make those places more pleasant for those who live there.
Walking or cycling through – or simply living in – a village, housing estate or built-up area where traffic passes through at a slow and respectful pace increases how safe you feel.
And this increases the liklihood that people in the area will choose active forms of travel, and that parents will allow their children to walk or cycle to school, or play outside.
A request to 'Please slow down' is not a magic bullet and other wording may be more effective.
'Slow down', 'Please drive slowly' or even something like 'Lower Wraxall: Where the best drivers drive slowly' should all be tested.
The residents of another Wiltshire village, Marston, seem to agree and have errected their own signs.
Like all behavioural nudges, it's just a small and simple change that aims to make a positive differece. If it helps to save some people's lives and improves the lives of others, it's one worth trying.
If you could do with a little Objective Ingenuity, let's talk.