Posted on 29 July 2022 by Jeff Fuge  |  Reading time 4 mins
The word 'asterisk' comes from the Ancient Greek 'asteriskos' meaning 'little star'. Asterisks like to hang out after a word, sentence or headline, where they helpfully alert us to important information elsewhere on the page or screen. But asterisks are not all born equal. While some really are little stars and work hard on our behalf, others have a darker side!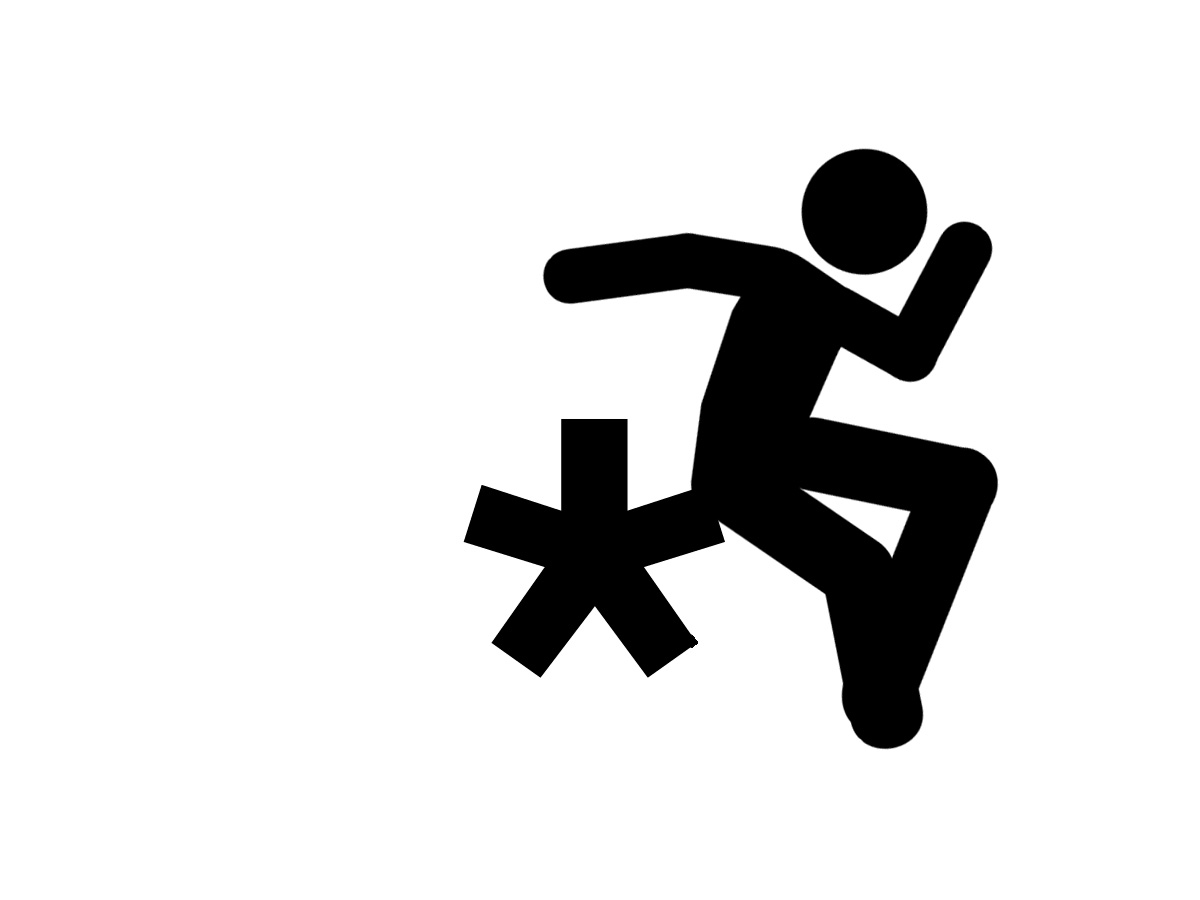 Rather than there being one kind of asterisk in the world, there are three: the good, the bad and the invisible. And not all have our best interests at heart.
The good asterisk
Good asterisks are on our side. They are giving and helpful. The information they alert us to underlines or adds to our understanding in a positive way.
Good asterisks tend to draw our attention to footnotes that:
Bestow extra features or benefits: *Apply before Friday and get a free gift!
Provide useful additional knowledge: *10 more stores opening in 2023.
Remind us of a common formality: *Your home may be at risk if you don't keep up repayments on your mortgage.
And come what may, good asterisks are always associated with something that feels fair (*This offer on wine is for over 18s only).
Another hallmark of good asterisks is that when they need to exclude or limit – such as with the wine offer – they are only excluding the minority of the audience.
For example, imagine a TV ad promoting an offer on wine that is shown during a repeat of Inspector Morse at 9.30pm on ITV4. I'm making a broad brush stroke here, but this is likely to be seen mostly by an audience for whom being 18 is a distant memory.
So, only a few of those seeing the ad will be excluded by the 'over 18s' caveat – and only a minority of those are likely to be surprised by the exclusion or feel it unfair.
The bad… and the invisible
Bad asterisks are the opposite of all of this.
Bad asterisks are reductive and sneaky.
The information they alert us to undermines our understanding, or amends it for the worse rather than the better. They are often used to:
Reduce or revise what we think we are getting: *Batteries not included.
Provide essential knowledge we would prefer to know up-front: *Style shown in stock from spring 2023.
Introduce terms and conditions that are off-putting or feel unfair: *Minimum 60-month contract. £200 exit fee applies.
Worst of all, bad asterisks are not just little stars, they are often teeny-tiny-easily-missed stars. And sometimes they are invisible, with footnotes floating unflagged on the periphery where they are free of any overt link to the exciting message taking centre stage.
Car adverts: the natural habitat of the caveat
If you want to spot a bad asterisk, check out a few car adverts. Bad asterisks crop up all over the place, but TV, online and print ads for cars seem a common home. The following is based on several I've seen recently.
Picture the scene… an incredible-looking new car glides into shot. A headline announces the car's name and something wonderous or emotive. But a bad asterisk pops our balloon by teeing up some small print that says the model or specification shown is not available in the UK.
Next, this amazing new car snakes its way around a weaving coastal road or series of mountain hairpins, and a headline boasts of the battery range. But once again a bad asterisk delivers disappointment by introducing news that the impressive range may not be possible in 'real world' driving conditions.
Aside from the juxtaposition of the headline and locations setting a certain expectation about where you could achieve the claimed mileage, it's fair to say that everyone watching will be wanting to drive in the real world, not a pretend one.
And as the car shows off its four-wheel-drive credentials by ripping along a dusty track, a final bad asterisk tells us that those unicorn-land range figures were not even for this model, but the two-wheel drive iteration.
So, the advert shows a car we can't buy, promises economy we can't achieve, and then shows off capability that puts those enticing range figures even further from our grasp. Yet no lies have been told as the brand has covered its arse thanks to a bunch of bad asterisks and some sneaky small print.
What's so sad about bad asterisks
Brands and marketers who fulfil their obligation to tell the truth by using bad asterisks or free-floating footnotes to flag up the facts behind the fantasy are missing one hell of a trick: the power of good asterisks and of honesty.
Back to the car advert…
Imagine an honest headline saying: Get up to 280 miles in town and 300 on the motorway.*
A good asterisk could then add to our understanding by explaining: *If you're comparing with other cars, the official WLTP range is even better at 320 miles.
Imagine another headline saying: If you like this version we made for Japan, you'll love the one we've made for the UK.*
The small print could then step in to say: *Check it out online and in dealerships from Monday.
And imagine if the ad said: An incredibly capable 4WD model is also available.* No one would be surprised by a caveat saying: *Range figures are a little lower on this version.
Rather than hustling us, hoodwinking us and being a pain in the asterisk, it would treat us with respect. In return, the brand wins by gaining a greater level of our trust – a pretty valuable commodity.
Take Joe's word on it!
Here's a fun example of putting honesty to work and using footnotes for good. Back in the 1980s, car company Isuzu ran a hilarious TV advertising campaign featuring fictional salesman Joe Isuzu.
The campaign poked fun at the car-ad genre's puffed-up claims and use of small print and caveats to smuggle the truth past viewers.
Joe would make outrageously unbelievable statements about Isuzu's cars ("It's got more seats than the Astrodome!") and caveats would appear to convey the real facts ("He's lying. It's got 5 seats.") In these ads, asterisks got the day off as the footnotes to Joe's crazy claims were in unmissable large print not small.
The ads were hugely popular and commercially successful. They delivered a significant jump in Isuzu sales the year they were introduced and maintained those sales figures in the subsequent years.
So if you use footnotes or small print, don't be a pain in the asterisk. Don't use them to take and to hide, but to give and to help. The risks to your brand of the former are great and the rewards of the latter are greater.
If you could do with a little Objective Ingenuity, let's talk.