Posted on 30 December 2022 by Jeff Fuge  |  Reading time 2–3 mins
Local authorities face the challenge of enjoying revenue from parking fees, while also needing to tackle congestion and pollution caused by cars. Metered on-street parking is missing a trick that could help square the circle. But let's start with a question: what's the difference between this type of parking and a self-storage unit?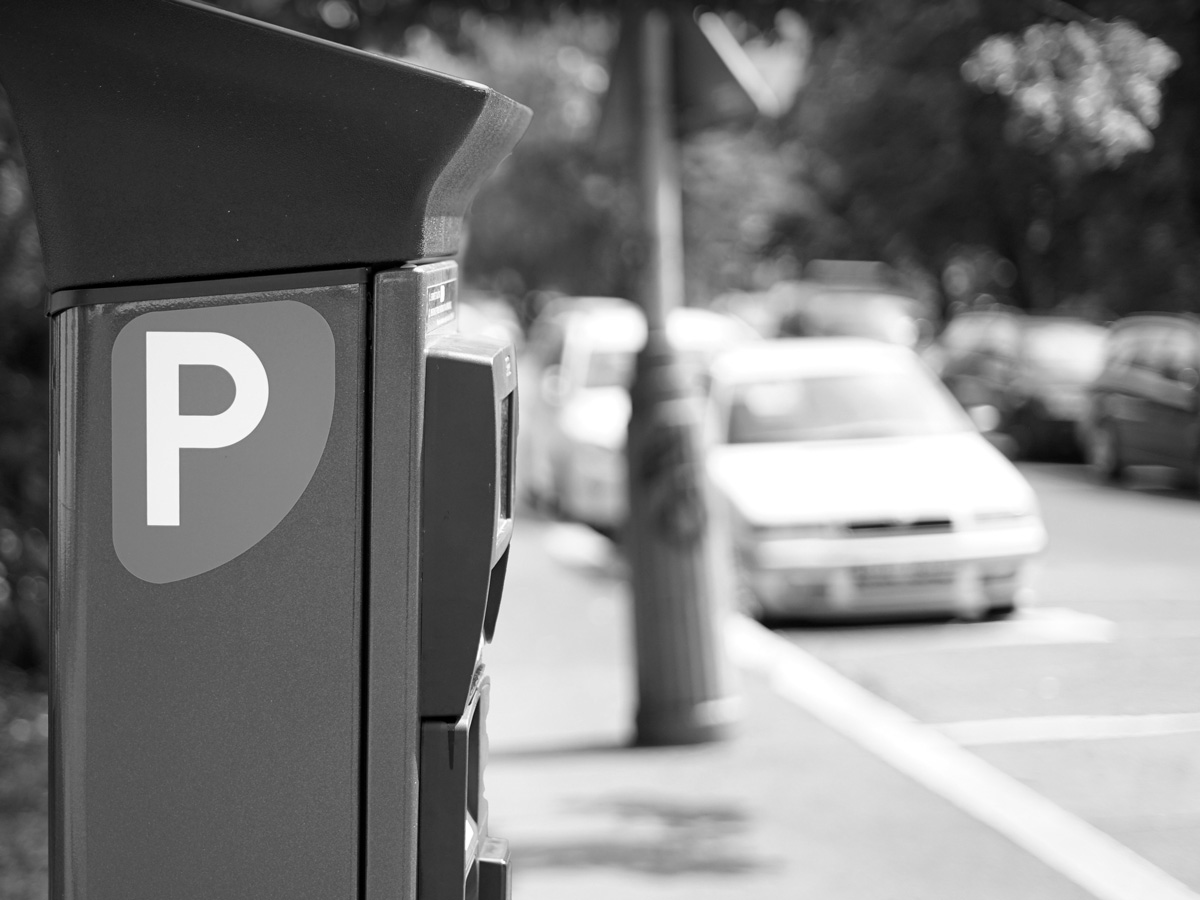 With a storage unit from the likes of Big Yellow or SafeStore, the price you pay depends on a number of key factors. These include location, duration, and – crucially – the size of the space you need. (Big Yellow offer over 20 different size options).
However, with metered on-street parking, the only factors determining cost are location and duration. The size of your car is not factored in.
But why not?
In a typical on-street parking zone (without marked bays) all cars pay the same. Think about it for a second: this means a Range Rover gets to take up roughly 7 metres of parking space – the same as two Smart cars – but essentially pays half the price.
Isn't that back to front?
Special offers aside, would Big Yellow say "Sure, have a 200sq ft space for the same price as a 100sq ft space"?
Not a chance.
Let's back it up a little…
I suspect on-street parking works in the current 'same fee for any car' way for historic technical reasons.
20 years ago, pay-and-display parking meters were just clever enough to let you choose a period of time and buy a ticket.
Around 10 years ago, tech moved on and the meter asked you to type in your car's registration number. (A simple way of preventing you passing a ticket with an hour of paid-but-unused parking on to some else when you leave.)
Moving on-street parking forward…
Today, however, vehicle databases allow reg numbers to be married up to all kinds of spec about your vehicle. Insurance companies, Halfords and even the website of your local independent tyre fitter use data this to give you a quote, or tell you what oil, wipers or tyres you need.
Plug this data into a parking meter or app, and parking tariffs could easily be set to account for each car's size, with charges applied accordingly.
In the first instance, this could involve three simple tiers:
Tier 1: Vehicles less than 3m-long (Smart ForTwo is 2.7m long; Citröen Ami 2.4m)
Tier 2: Vehicles 3m – 4.8m (Ford Fiesta 3.6m; VW Golf 4.3m; Ford Focus Estate 4.7m)
Tier 3: Vehicles more than 4.8m (Volvo XC90 4.9m, Range Rover Vogue 5.0m, Mitsubishi L200 Warrior 5.3m)
If 2 hours of parking currently costs £5, this could remain the cost for the central tier. But drivers of smaller cars could be rewarded by paying £3.50, with drivers or larger vehicles paying £6.50 due to the additional space their vehicles take up.
Figure 1

A space occupied for 2 hours by 2 x Tier 1 cars, 5 x Tier 2 and 3 x Tier 3, as in Figure 1, would currently generate £50 of revenue as all 10 cars are paying the £5 fee. But introduce the three tiers of pricing mentioned above and the revenue rises 3% to £51.50.
Figure 2

Figure 2 imagines the new pricing leading to a reduction in SUVs from 3 to 1, which frees up space for 4 more little urban EVs and raises revenue 5% to £52.50.
Changing it up a gear…
The tier system could even be used to go a step further in encouraging the use of smaller cars and dissuading the use of overly large ones. Parking spaces closer prime locations could be limited to Tier 1 and 2 use, with Tier 3 vehicles needing to park further away.
Of course, if trends shift towards the use of smaller vehicles for urban mobility, less space would be needed for parking. If cars were predominantly of Tier 1 size, the same number of cars shown in figure 1 could be parked in around 70% of the original space, as shown in figure 3.
Figure 3

The excess space could then be used for wider pavement, tree planting, flower beds, seating, or bicycle parking – all things that make for a healthier, happier and safer urban environment.
Revenue drops in this scenario, of course. But if that is not offset by the aforementioned benefits – and factors such as smaller vehicles leading to less wear and tear on highway surfaces – then parking tariffs could simply be recalibrated accordingly (as is now happening with vehicle tax for EVs).
Factoring size into on-street parking charges is not a magic solution to the problems of cars in urban environments. But it offers plenty of upsides, should be easy to implement, and juxtaposed against the charging model used by self-storage companies, the current approach feels like its time has expired.
If you could do with a little Objective Ingenuity, let's talk.