Evolution of the brand identity and positioning for a national charity, plus the redesign and production of their annual magazine.

2004–2008
"Your work made a massive difference and gave us the professional company image we needed to take BabyGROE to the next level. You were also very patient and a pleasure to work with."
Susan Oak, Co-Founder, BabyGROE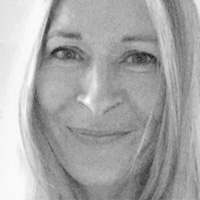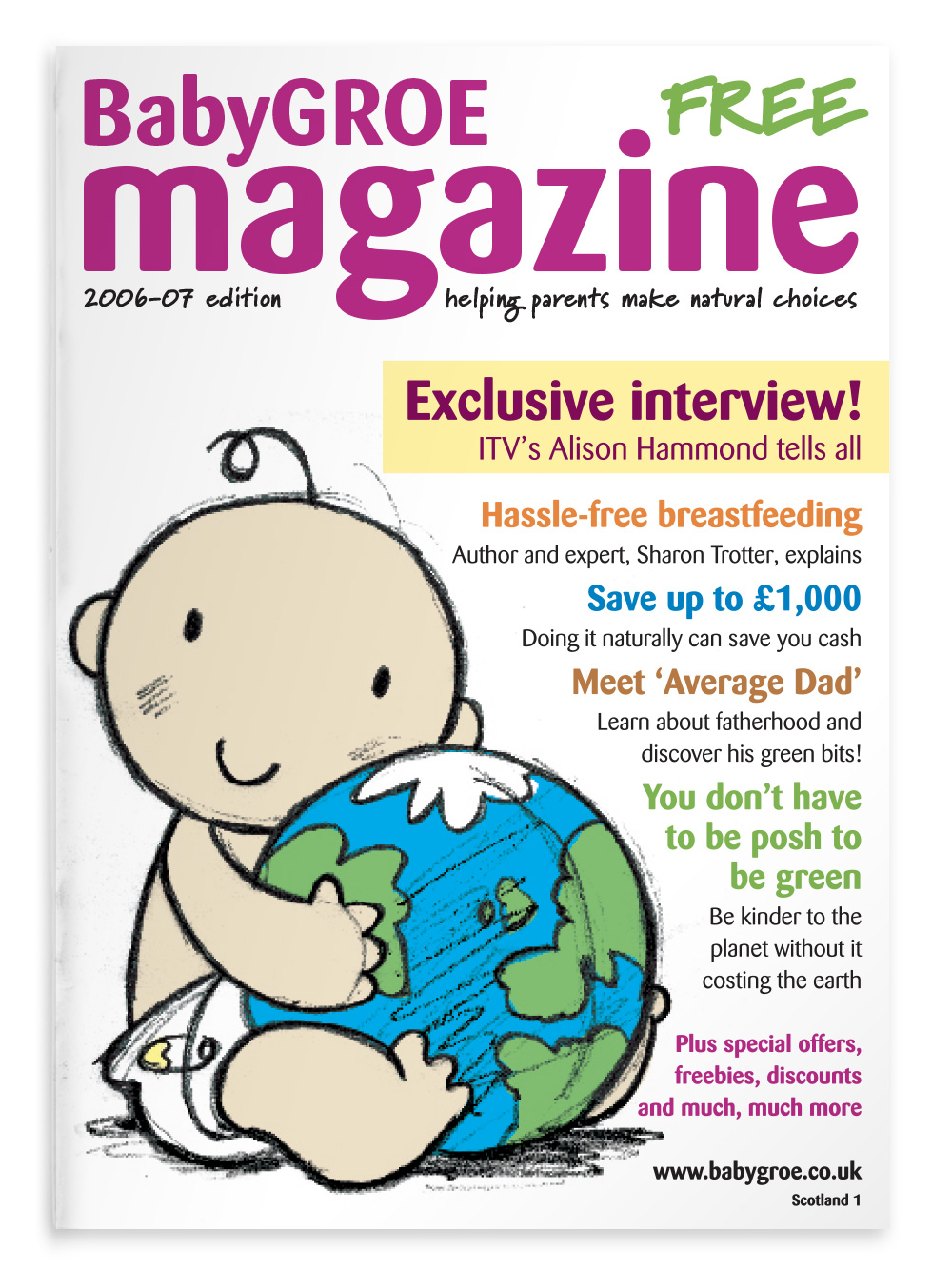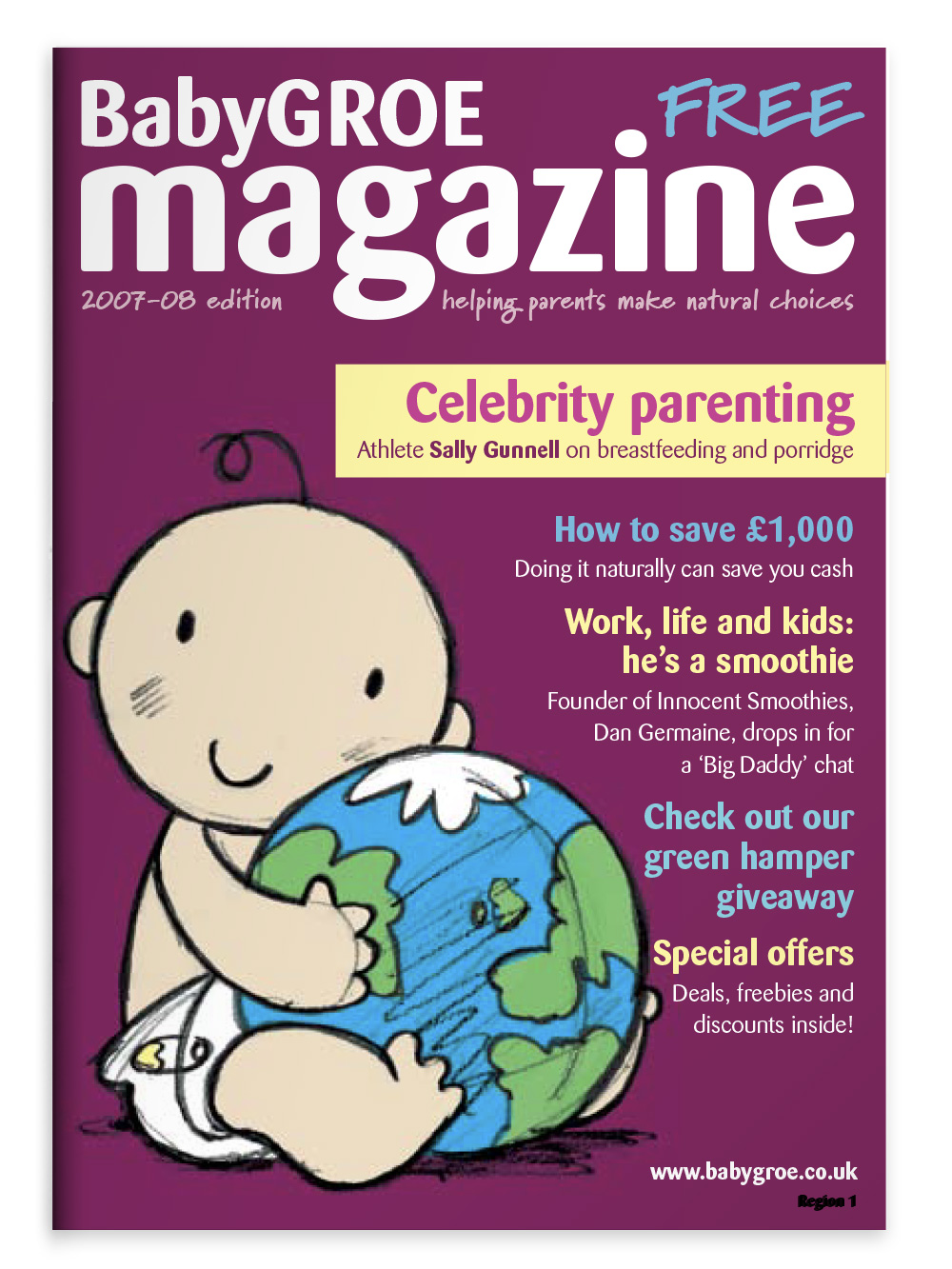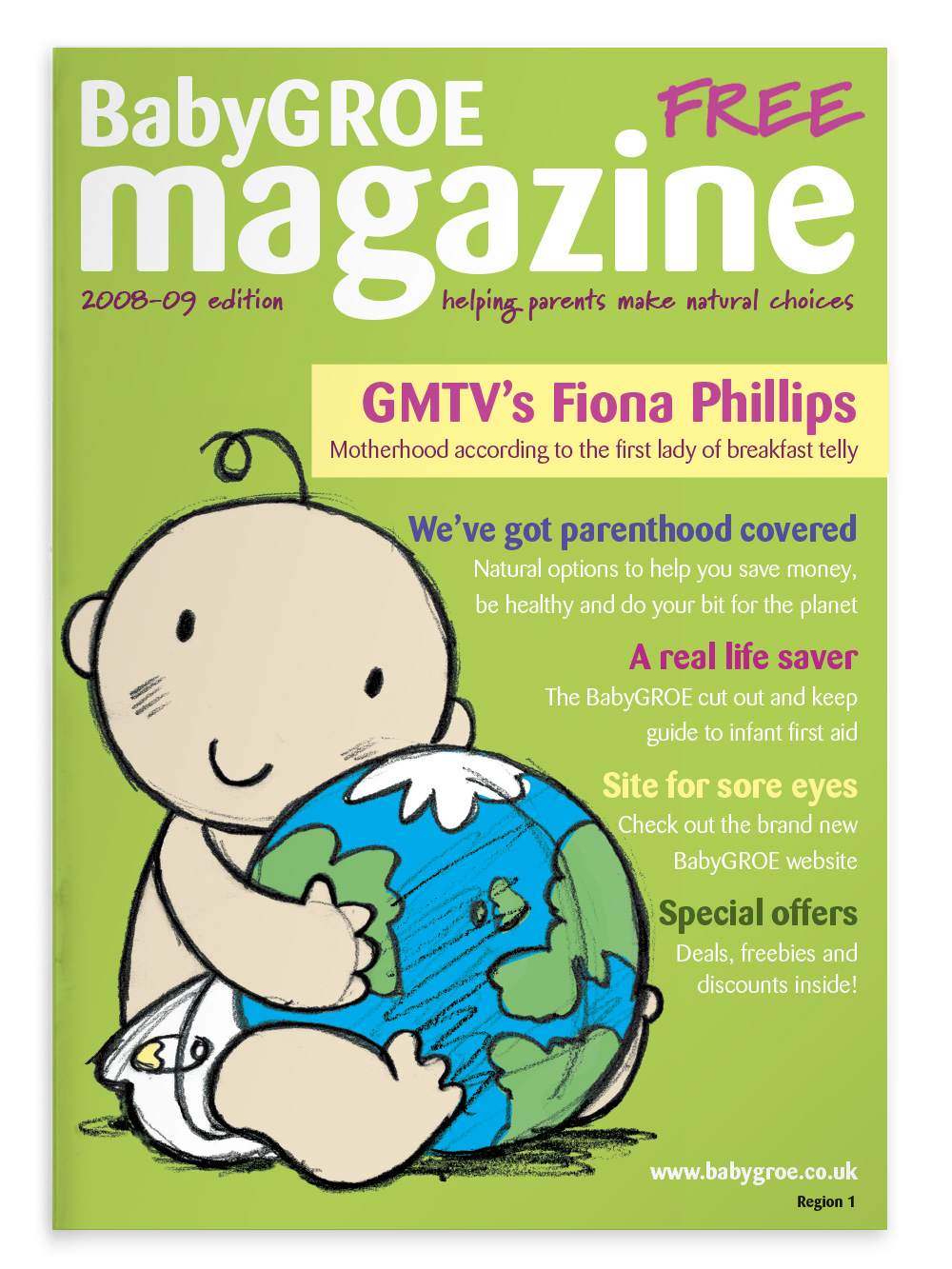 Old magazine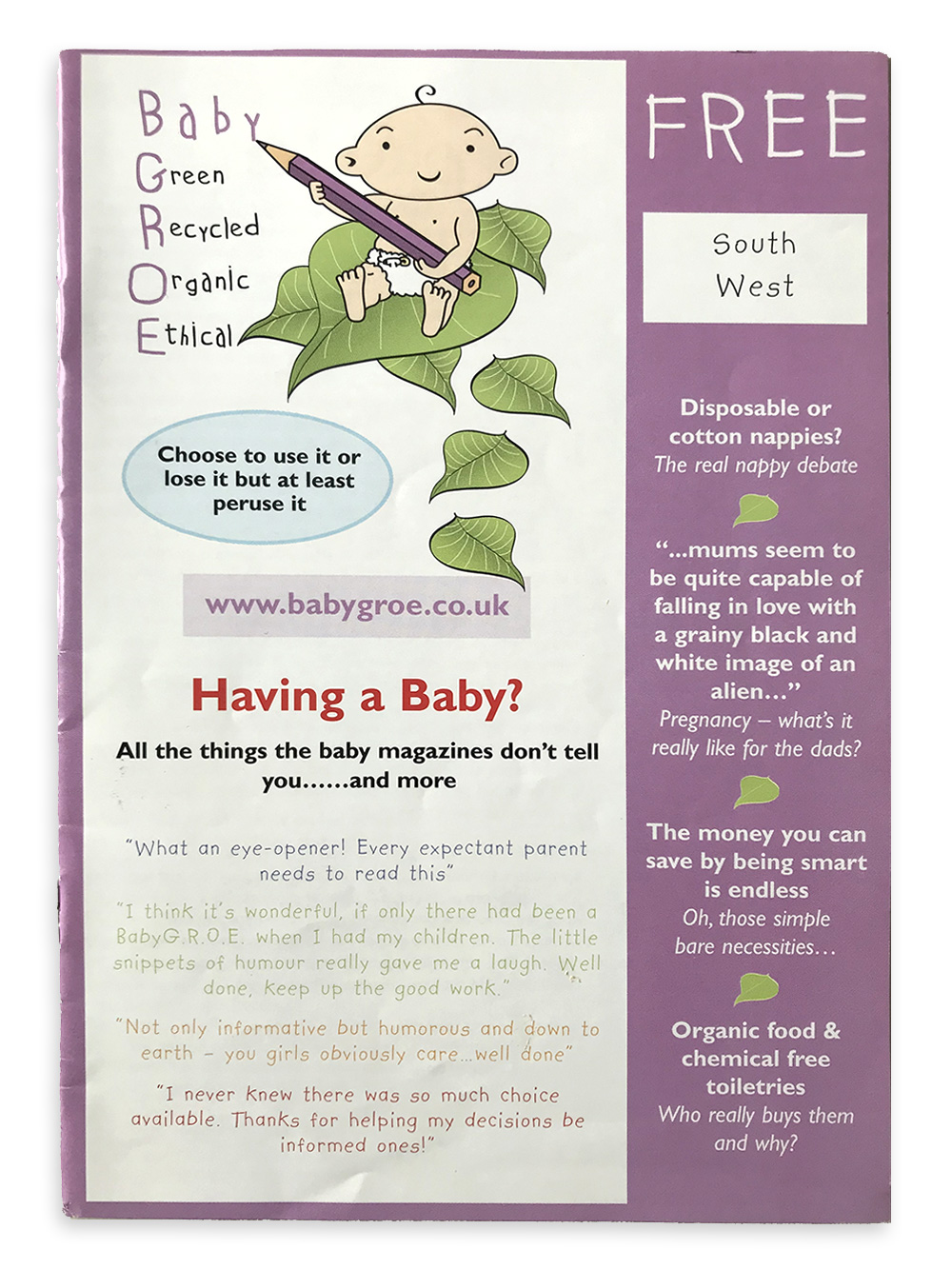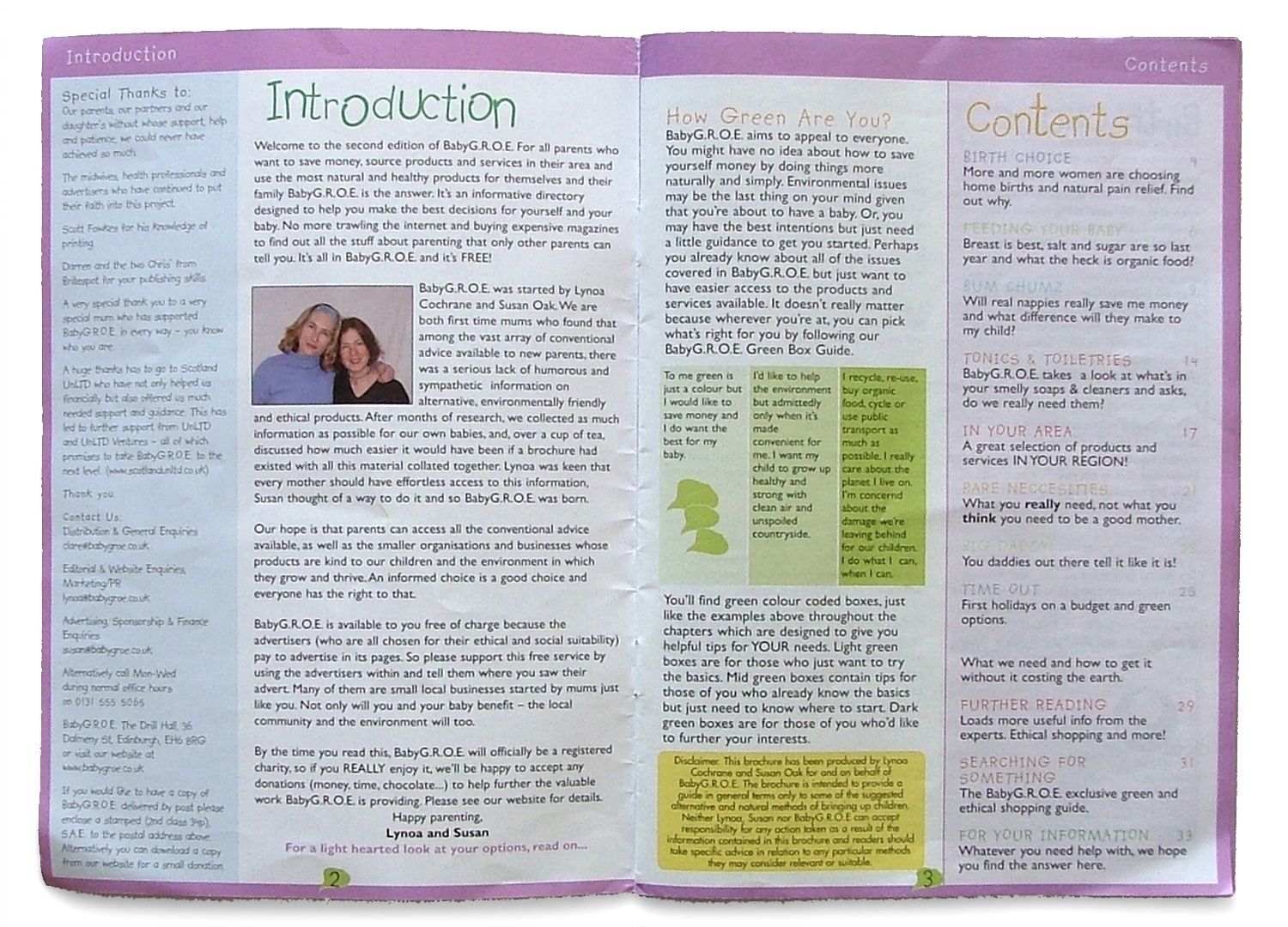 The old magazine design had a lot of failings. On the cover, there was too much emphasis on the Baby GROE logo, a lack of a masthead and main feature image, and the key-content messages were being underplayed.
The spreads were text heavy – partly out of necessity due to the amount of information that needed to be communicated – but a lack of imagery made for an off-putting read. This was made worse by the use pale colours and a thin handwriting-style font, which were sometimes difficult to see.
New magazine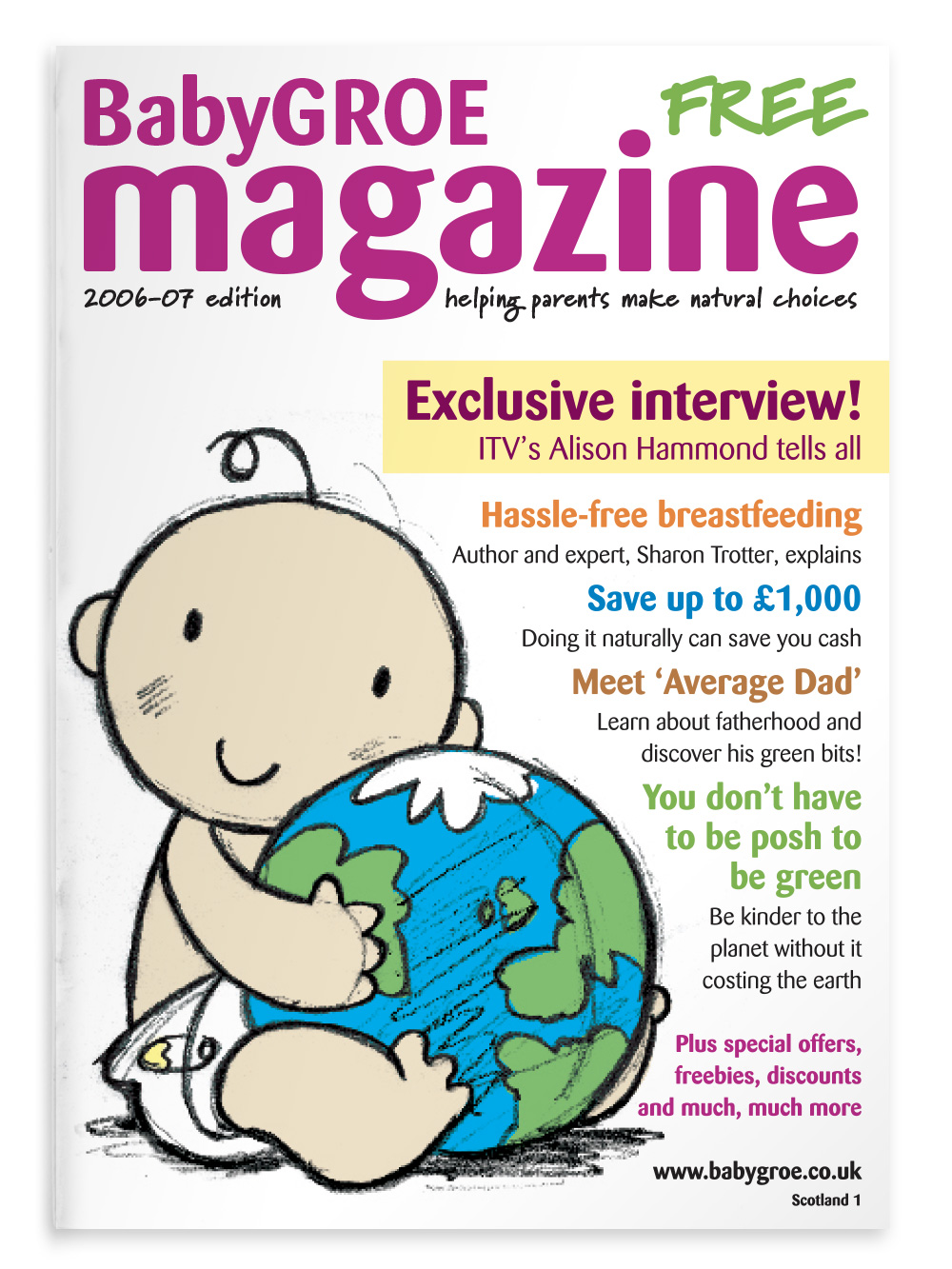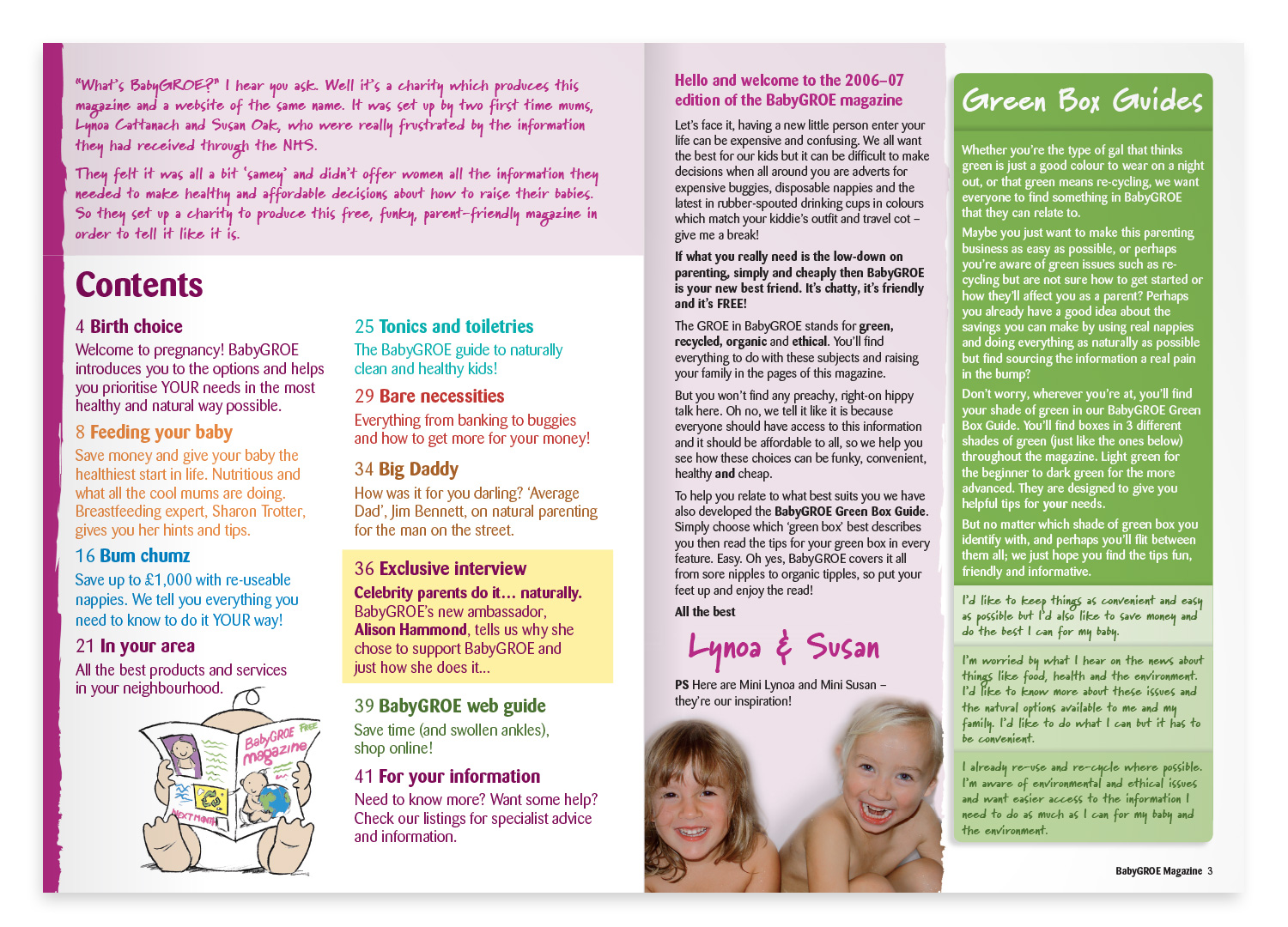 The new cover uses the title BabyGROE Magazine rather than just BabyGROE, to separate the name of the publication from that of the charity. With brighter, bolder typography, and the BabyGROE baby taking centre stage it becomes much more striking, exciting and inviting to the reader.
The feature articles still contain a lot of information, but make it clear and attractive. Headlines are bold and intriguing, and colours vary from one spread to the next. The BabyGROE baby (and friends), together with large photos, blocks of colour, shapes and icons, all add variety and bring each spread to life.
Not exactly child's play…
BabyGROE Magazine grew in size each year. The final edition comprised 56 pages and had a print run of 250,000. The four pages in the centre were bespoke to each of 20 regions, and contained small ads ranging in size from an eighth of a page up to a full page. All in all, it was a rather grown-up production and organisational challenge!
If you could do with a little Objective Ingenuity, let's talk.